Substance Abuse Programs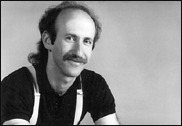 Very special programs. Despite the obstacles, Jackson gets through to audiences young and old with his insightful substance abuse programs. The common feedback is, "There was not a negative comment in all of the evaluations." Jackson's performances get right to the heart of the matter.
Motivation. Education. Inspiration. Challenge. Fun.
Over the past decade, I have been presenting two substance abuse awareness programs at colleges, conferences, and high schools throughout the country.
"Hard Knocks" has been presented hundreds of times and unfailingly engages even the toughest of audiences. It is an intense, insightful journey into the lives of Scrapper, a feisty adolescent; Angela, his light-hearted deaf sister; and Frank their widower father, as they all struggle to cope with the family's sudden misfortune and Frank's increasing alcoholism. This healing story is gripping in its reality, touching in its humanity, and hopeful in its conclusion. The program is designed to be followed by a discussion period with small groups. A study guide is provided for your facilitators.
"The Perfect High", my other offering, consists of shorter comic sketches each with clear messages dealing with self-esteem, peer pressure, experimentation, and a "lighter-side" look at the prevention of addictions. Prior to any reference of alcohol and drugs, our common habits concerning breakfast, sugar, caffeine, and tobacco are healthfully satirized. This show does not require a discussion period and can be presented independently. It is often used as either a fun ice-breaker for an awareness day or as an upbeat closing. Anti-tobacco grants can be used to fund this program.
The best sales pitch that I can give for the programs is that the vast majority of my work comes from repeat bookings, with perennial returns to some schools. Scores of reference letters from various schools, available on request, consistently report the highest evaluations from over 90% of the students. Even more significant, given the aversion some students have to these types of programs, is the common feedback that "there was not a negative comment in all of the evaluations."
If you would like any additional information, or have any questions, please don't hesitate to call. In the hope that my work will be able to complement your health programming, I thank you very much for your consideration.
For comments about substance abuse programs, take a look at What People Are Saying About Jackson Gillman.